Metal Roofing Contractor in Westchester & Fairfield Counties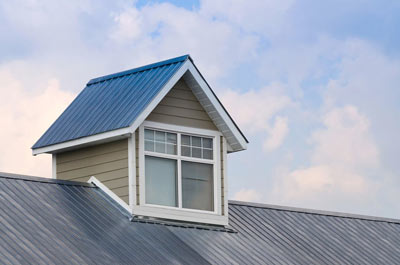 Double R A Construction Corp is an A+ BBB Rated, fully licensed and award winning contractor that excels in metal roof installation, roof replacement, roof repair, siding installation, roof replacement, roof repair, commercial roofing and many other types of work.
At Double R A Construction Corp we offer many high quality and affordable metal roof options that pays for itself through durability & massive energy savings. Make sure to view our very satisfied customers in your local neighborhood by viewing our before and after pictures and customer reviews below.
Get a FREE estimate today on a vinyl siding installation or any other service by clicking the FREE estimate button below.
Benefits of a metal roof
Long-lasting investment: Although the initial cost for a metal roof is higher than most other roofing materials, you'll save money in the long run. A metal roof can last a lifetime, unlike an asphalt shingle roof which typically requires reroofing every 10 to 20 years.
Styles for every home: Metal roofing comes in a variety of styles, colors and finishes. If you want the genuine look of slate, shake, tile or shingle, in a more durable solution, metal roofing may be a great option.
Energy efficient: Metal roofing reflects heat to reduce heating and cooling costs year round.
Long warranties: Most metal roofing comes with a 30 to 50 year warranty, depending on the manufacturer. Contact Double R A Construction Corp to learn more about the metal roofing products we install and the warranties provided.
Common misconceptions about metal roofs
Lightning: A metal roof does not increase the likelihood of lightning striking your home. Metal roofing isn't flammable or combustible and is therefore a desirable option to protect your home against severe weather.
Rust: Most metal roofs have a metallic coating that prevents rust from forming. Paint can be applied over the coating to provide the color you desire.
Noise: It is commonly thought that a metal roof will be noisier than other types of roofing. When installed with proper sheathing, a metal roof can actually silence noise from rain and hail more than other roofing materials.
Dents: Most metal roof products are designed to withstand hail, high winds and heavy snow, year after year. Metal roof systems have a 150-mph wind rating, which is equal to an F2 tornado.
Get a free estimate for your roof today
The cost of your metal roof depends on the style of roofing and your home's pitch. If you're interested in a metal roofing system, contact us to request a no-obligation consultation and we will provide you with a free estimate for professional installation. Trust the experts at Double R A Construction Corp for all your roof replacement and roof repair and maintenance needs in Norwalk, Mount Vernon, Greenwich, Scarsdale, Ossining, Yorktown Heights, White Plains.
Looking for a price? Get a no cost, no obligation free estimate.