Custom Window Installation Contractor in New Rochelle & Stamford
Replacement window installs in Westchester & Fairfield Counties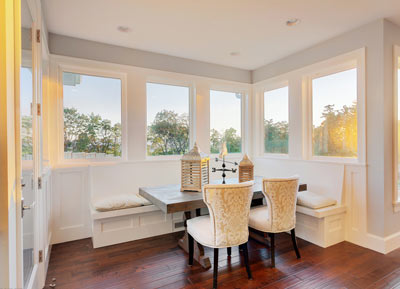 Add beauty & light. New windows can help bring out the beauty in your home while creating a more comfortable space.
Whether you're starting a remodeling, historic renovation or new construction project, we have windows to fit your needs. New windows can make your home quieter, more attractive, and less drafty; provide added safety and security, and they don't need painting. Replacement windows are also easier to clean than the old storm windows with screens. Replacing old windows with ENERGY STAR qualified ones can provide between 7 and 15 percent annual savings on your home energy bills.
If you're interested in replacing your windows, the experts at Double R A Construction Corp can help you choose the best ones for your home. We provide professional installation to ensure long-lasting performance.
To request a no-obligation in-home consultation and free estimate, call us at 1-844-385-9654 or click the button below. We are your trusted window contractor serving Yonkers, Stamford, New Rochelle, White Plains, Mount Vernon, and surrounding New York and Connecticut areas.
What to consider when replacing your windows
Material: The material of your windows should match the architecture of your home and provide the level of maintenance you want. For example, real wood windows provide timeless beauty but require more maintenance than vinyl windows.
Design details: Replacement windows come in a range of colors and with a variety of hardware finishes, grilles and glass options.
Style & operation: The right type of window depends on the style of your home and the amount of ventilation you need. For example, a fixed window doesn't open at all, while a sliding window opens halfway to allow some airflow. A casement window provides maximum airflow.
Get a no-cost estimate for home window replacement
The options are endless when it comes to replacing your windows. When you work with the qualified replacement window contractors at Double R A Construction Corp, we will discuss your needs and help you choose the best windows for your home. If you are a resident of Westchester & Fairfield Counties, we install the highest quality replacement windows from leading manufacturers. We provide free estimates in Norwalk, Mount Vernon, Greenwich, Scarsdale, Ossining, Yorktown Heights, White Plains, and beyond. Contact us today to get started!