Expert Siding Installation in Yonkers and New Rochelle
Re-side your Stamford home with beautiful, durable siding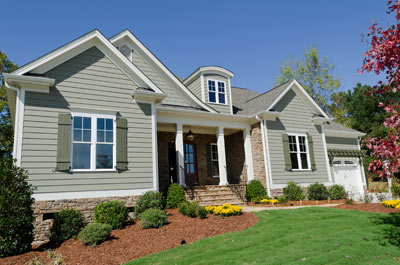 Value without compromise. Vinyl siding provides the look of wood without the costly maintenance. With vinyl, you won't need to spend your time scraping, staining or painting.
The right siding can make all the difference. When installed properly, siding can protect your home from the weather, lower your energy bills and improve your home's curb appeal. Depending on what's most important to you, whether it's style, color, durability, upkeep or all of the above, Double R A Construction Corp can help you select the best siding option for your home. With professional installation, we can deliver exceptional appearance and performance. We install a variety of siding styles from the nation's leading manufacturers.
To request a free siding estimate, call us at 1-844-385-9654 or click the button below. We are your trusted siding contractor in Yonkers, Stamford, New Rochelle, White Plains, Mount Vernon, and nearby.
Before and Afters
Before

After

A great new look for this classic home in Bronxvile, NY. The homeowner wanted a classic look with virtual maintenance free siding. He called Double R for an estimate for siding that would meet his two demands. He got both with CertainTeed's Cedar Impressions 7" Perfections in Charcoal. We installed the siding professionally and the home owner couldn't be happier.

Before

After

A total makeover for this beautiful home in Ardsley, New York. The homeowner Clark wanted a more modern look for his home with all the benefits of being maintenance free. We went over several design and material options and our homeowner choose CertainTeed Cedar Impressions 9" Staggard siding in Natural Clay.

Before

After

This home was in desperate need of a new look. The homeowner called Double R to send out a specialist to inspect the home and give a detailed estimate. After the project was approved, our expert crew got right to work. CertainTeed Cedar Impressions 7" in Pacific Blue updates this classic home in Larchmont
Choose the right siding for your home
Your home's siding is constantly exposed to Mother Nature. That's why it's important to choose a siding product that's able to withstand the elements and look great for years. We offer siding products for every home and budget. Below are the siding materials we typically install.
Vinyl siding: The most commonly used siding, vinyl siding is durable, never needs painting, and won't be damaged by rot.
Fiber cement siding: Fiber cement siding has a natural wood texture and is resistant to rotting, warping, cracking and pests. Many manufacturers offer a 25 or 50-year warranty on fiber cement siding products.
Aluminum siding: Aluminum siding was introduced as a cost-effective alternative to wood siding. Aluminum requires little maintenance and is available in a wide variety of styles and colors. The downsides of aluminum siding are that it dents easily and can fade over time.
Wood siding: Real wood siding has a timeless look that many manufacturers try to mimic using other materials. While wood siding is environmentally friendly and easy to replace, it requires much more maintenance than other siding materials such as vinyl.
Request a free quote for quality siding installation in NY and CT
If you are planning on selling your home or your siding is worn or damaged, we can help with all your siding replacement needs. There are several siding options and all have their advantages and vary in price. The siding contractors at Double R A Construction Corp will work with you to figure out the best solution for your home.
Contact us today to request your free estimate for your siding project in Greenwich, Mount Vernon, Norwalk, White Plains, Scarsdale, Ossining, Yorktown Heights, or nearby.
Looking for a price? Get a no cost, no obligation free estimate.