Shingle Roofing Contractor in Stamford &
Yonkers
A versatile roofing solution for your replacement or installation project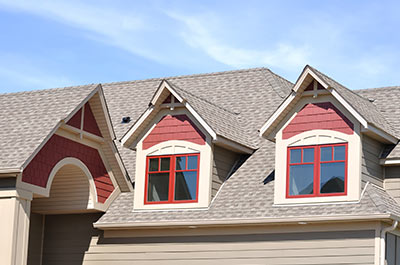 Classic beauty. Asphalt shingles are a popular choice among homeowners who want a durable roof that looks like wood or slate.
Double R A Construction Corp offers a wide range of roofing shingle options from leading manufacturers. From cost-effective three-tab shingles to high-performance specialty products, we can help you choose the right shingle for your home and budget.
When you count on us for your roof repair or roof replacement needs, you can rest assured that you will get a roof that is made from the highest quality materials, backed by the best warranties.
Call us at 1-844-385-9654 or click below to request an in-home consultation and learn more about the shingle types we offer, along with the types of warranties. We provide free estimates for roofing services in Stamford, Yonkers, New Rochelle, and nearby.
Learn more about the shingle types we offer
Asphalt
Asphalt shingles are the most popular choice for roofing because they provide a durable roof for less money than any other roofing material. Asphalt shingles also come in a variety of styles and colors, so they can match almost any home. Three-tab shingles are the most commonly-installed asphalt shingle because of their classic design and affordable cost. If you like the genuine wood-shake look, architectural shingles are a great option.
Cedar Shakes
Cedar shake shingles provide a long-lasting roof with more visual appeal than a traditional asphalt shingle roof. Cedar shingles are ideal for hot and sunny areas because they are resistant to UV damage. They can also withstand harsh weather conditions, such as strong thunderstorms and hurricanes. Cedar is a natural insulator and can reduce your heating and cooling costs.
Metal
Metal roofs offer superior weather protection. While a metal roof is a more expensive option, you can expect a long life from your metal roof. If properly maintained, a metal roof can pay for itself over time. Metal shingles can give you the beautiful look of a tile, shake or shingle roof while providing a strong, low maintenance roofing solution.
Tile
Tile shingles are one of the most durable roofing materials. Roof tiles are typically made from clay or slate and come in a variety of shapes. Tile is much more durable and lasts much longer than traditional shingles. Tile shingles provide insulation and reduce heat transfer, which can help reduce your heating and cooling costs.
get a quality roof with our professional installations in Westchester & Fairfield Counties
Whether you're replacing your existing roof or installing a brand new one, we offer high-quality roof shingle products, no matter what type you choose. Your roof will be installed by experienced contractors so you will have peace of mind knowing your roof will provide lasting protection.
Contact us today to schedule your no-obligation consultation for roof replacement, new construction, or roofing repair. We will help you choose the right shingles and provide a free estimate for your project. We proudly offer professional installation in Norwalk, Greenwich, Scarsdale, White Plains, Yorktown Heights, New Canaan, Ossining, and surrounding areas.
Looking for a price? Get a no cost, no obligation free estimate.